I'd like to commend television channels Turner Classic Movies and American Movie Classics for sharing collections of old movies with original story lines, great acting, comedy and one-liners, drama, and all safer than a PG rating. What ever happened to the good old days where we didn't need the use of sex or violence in order to be entertained by a great story that isn't just for kids?
Here's a couple of must-see's starring some of my favorite actors: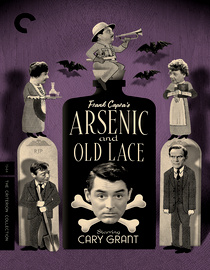 Arsenic and Old Lace
1944
One of my favorite movies (and based off of a play), a comedy starring Cary Grant as Mortimer Brewster, a newlywed visiting his family before his honeymoon who discovers that his aunts have quietly killed twelve men by poison for "benevolent" reasons. And yet it's a hilarious comedy, yes.
An Affair To Remember
1957
SUCH a good romance. I sigh a lot. Starring Cary Grant as Nickie Ferrante and Deborah Kerr (who also stars in
The King and I
, another great film) as Terry McKay, who are both engaged, meet on a cruise ship, and fall in love, but are obviously conflicted on what to do about it.
Oh
, it's such a sweet story.
The Philadelphia Story
1940
COMEDY! I love how witty Katherine Hepburn is in all of her movies, and she doesn't let down here either. Also starring: Cary Grant and Jimmy Stewart! Filled with scheming reporters, love triangles, love quadrangles, hangovers, and loose tigers, among other things.
Goodbye, Mr. Chips
1939
This one is actually one of my mom's favorite movies, so I thought I should mention it. It's an inspirational drama about a professor at a private school for boys who teaches four generations of the same family. Mr. Chips is so loveable, and his life story is a really sweet yet tearjerking series of events.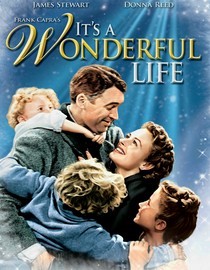 It's A Wonderful Life
1946
A Christmas movie you should make a regular view for every year. Jimmy Stewart stars as George Bailey, a very good man who sacrifices his dreams for the well being of others in his town. When it all becomes too much for him, his guardian angel shows up to show George what life would have been like had he never been born.
Can you tell? I like Cary Grant and Jimmy Stewart.